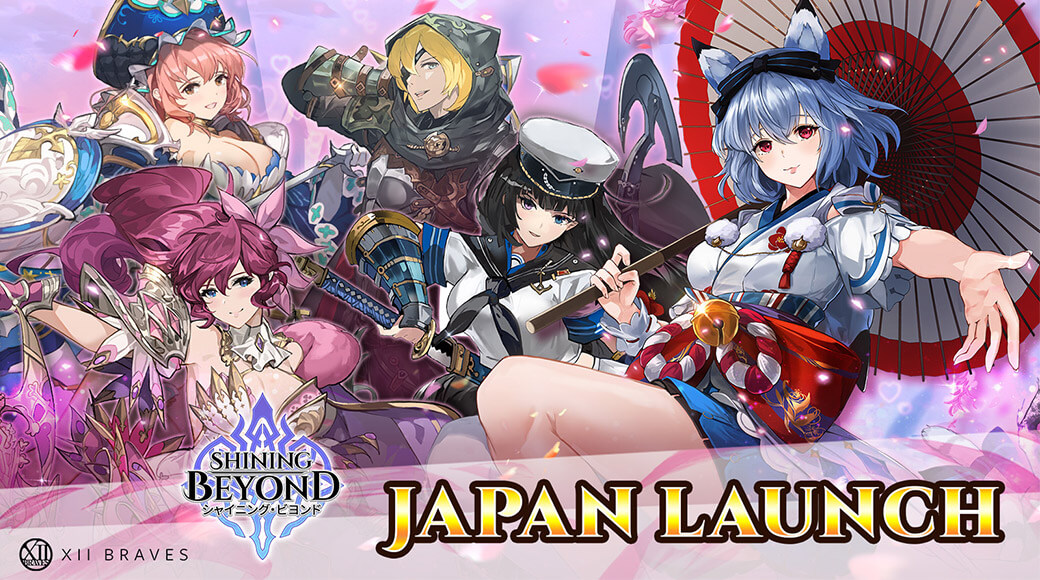 Shining Beyond successfully launched in Japan!
27 / 05 / 2021
After an initial announcement and pre-registration campaign that began at the end of April, Shining Beyond has now successfully launched in Japan!
Prior to Shining Beyond's Japan release, the game was featured on many of the top mobile gaming sites in the country, including Famitsu, GameWith, 4Gamer and more.
While this is but only XII Braves's first foray into the Japanese mobile gaming market, we're nonetheless humbled to hear from our Japanese players that they find our characters and artwork appealing, and Shining Beyond's growth aspects to be engaging.
Truly, it is thanks to our valued players that the team here is compelled to push forth and deliver even greater content.
Towards a better Shining Beyond experience!
Back